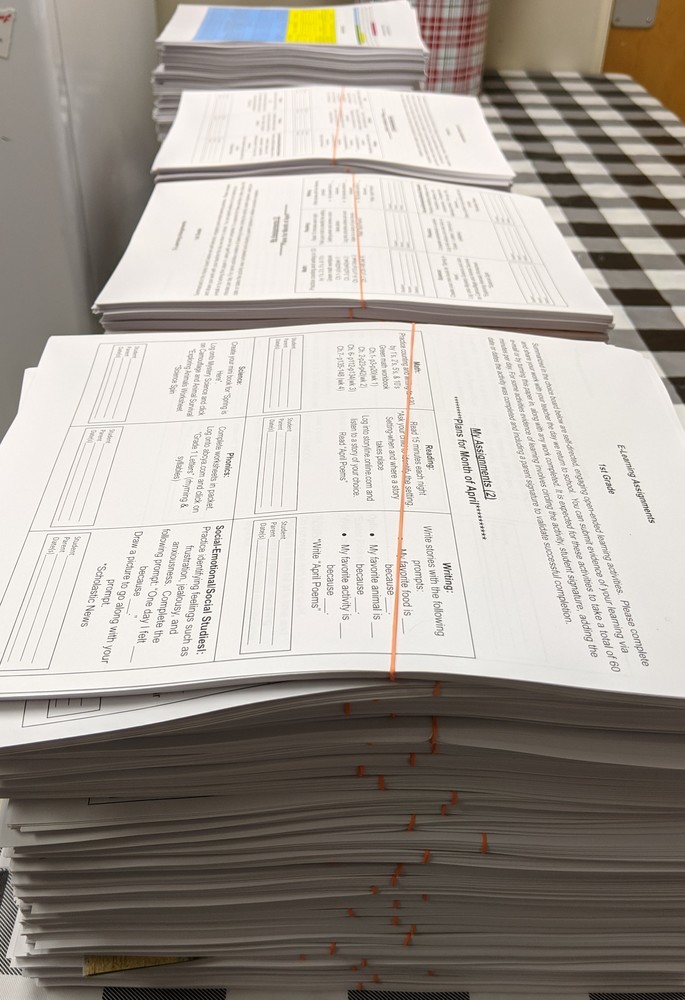 New E- Learning Packets Available Monday March 30 for Pre K through Grade 5
Adam Favre
Thursday, March 26, 2020
Updated learning packets for grades Pre K through 5 will be available on Monday March 30 from 8 to 10.
Meals will be picked up in the front of middle school / high school and updated PreK through 5th grade e-Learning packets will be picked up on the west side of the school by the football field.
Once you pick up your meal, please drive around the building and pick up your e packet. If you are not picking up meals, you can skip that step and go to the back of the building for your e learning packets. Enter from the south by the middle school on Madison Street and drive north towards the high school.
We will provide updated school closure information when it is available.
Hold on to any work you have completed with your child on the original packet. We are NOT COLLECTING packets at this time. We may at a later date or upon return to school. The main purpose of these packets is to help children maintain skills they have already learned and to keep students prepared for when school resumes.
We appreciate the efforts of our parents and guardians in helping children complete their work.