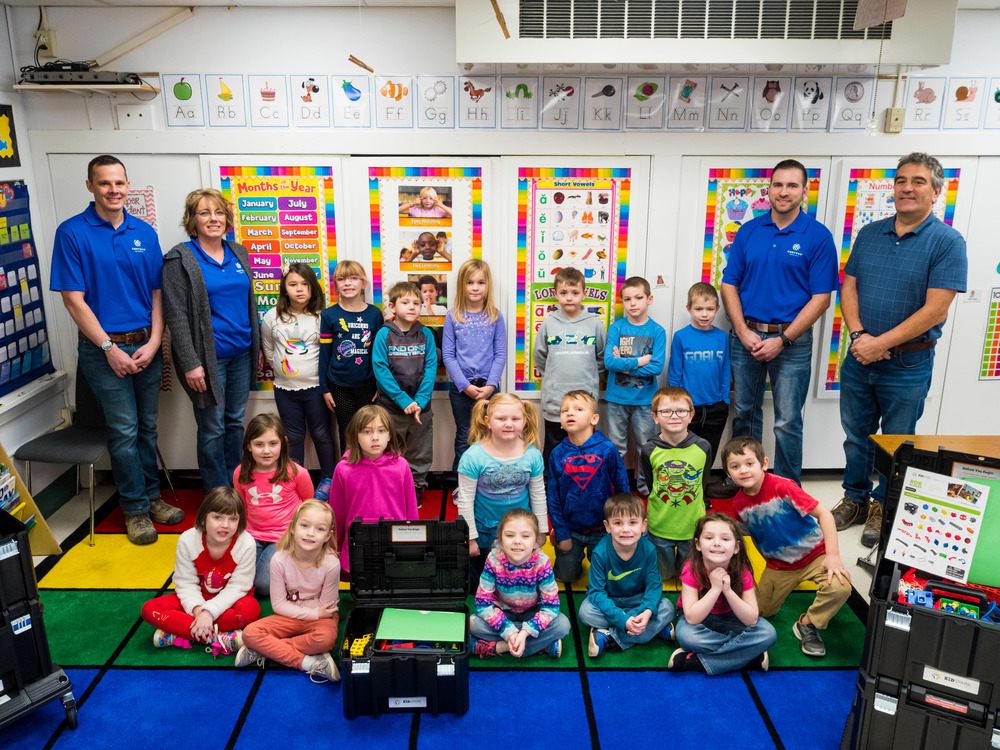 Litchfield Elementary Schools Receive $5,000 STEM Grant
LCUSD #12
Thursday, February 13, 2020
Madison Park and J.D. Colt received a $5,000 grant from Corteva Agri Science. Funds were used to purchase STEM ( Science, Technology, Engineering, and Mathematics) engineering focused kits, 5 for Madison Park and 5 for Colt. Each kit can be used by 4 students at a time, thus allowing a full class to participate at the same time.
Chris Short, former Corteva employee, turned the district on to the grant and suggested STEM engineering would interest the students by providing hands-on activities. Chris, along with 3 current members of the local Corteva team, debuted the kits in Mrs. Farrar's Kindergarten classroom. Chris may return to work with students on some of the available STEM activities corresponding with the kits.
Adults pictured (left to right) Derek Birkenkamp (Production Supervisor), Julie Ewing (Administration), Chris Short (Prior Corteva Employee), Tom Fergin (Safety Supervisor). The district thanks Corteva for the sponsorship and hopes to work with the company on future projects.